ESG Essentials: Skills for the Green Transition
The ESG Essentials programme provides the foundational knowledge required to truly achieve an organisation's ESG goals.
Designed for early to mid-career professionals who are keen to understand the impact that ESG can have on an organisation.
Register your interest
Begin your ESG Essentials journey today.
This programme is fully online, meaning that delegates can participate from the comfort of their desk in their own time. ESG Leadership: A Pathway to Business Sustainability
Implementing effective, profitable sustainability programmes in a business is a process laden with pitfalls, and business leaders are responsible for successful outcomes.
This in-person programme is designed specifically for business leaders, providing them with the requisite knowledge to make a real difference across their organisation.
Register your interest
Begin your ESG Leadership journey today.
Hosted at the University of Cambridge, this course is perfect for leaders who want to make a
difference.
ESG Marketing: Sustainable Marketing Leadership
The Sustainable Marketing Leadership programme is designed to address the growing need for organisations to authentically demonstrate their commitment to responsible and sustainable practices.
Through the programme, participants will gain a thorough understanding of an organisations value chain, sustainability impacts of sustainability throughout the value chain, learning how to develop and implement engaging sustainable marketing plans that ensure business success built on resilience and responsibility.
Register your interest
Begin your ESG Marketing journey today.
Avoid accusations of greenwashing and understand how to market organisational ESG credentials.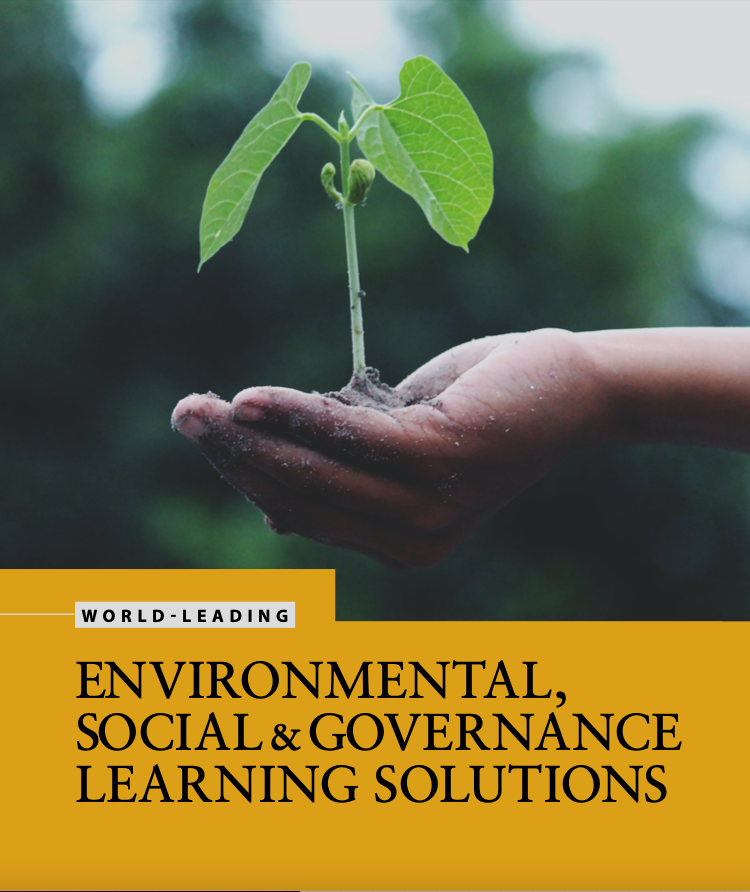 Learn more about our world-leading ESG Learning Solutions.
Designed by University of Cambridge specialists, we are perfectly positioned to provide the knowledge and expertise required to implement transformational ESG change across organisations.
Learn more about ESG, the benefits to your business and how we can help you transform for the future by downloading our brochure.