Identify ESG drivers
We work to identify key ESG business drivers, contextualising them for specific organisations.
This enables an understanding of both national and international implications of ESG and how and why organisations should embed ESG into their practices and processes. Operationalise ESG initiatives
Assess the impact of ESG on organisations and establish global industry best practices.
We can provide organisations with the tools required to create a successful ESG initiative; one that applies ESG concepts in a way that drives business performance and secures organisational longevity.

Innovate and enhance ESG
ESG provides opportunities for innovation and reinvention, opening up new business models and opportunities.
It is essential to measure and monitor ESG progress and develop ESG practices for continuous improvement.

Delivery Modalities -
Our learning solutions are designed to suit any schedule.
As an ESG programme manager, our highly flexible approach to cascading knowledge at scale ensures that we mould to fit organisational needs and support participants at every stage.
Whether it be Live Online, Face-to-Face, Asynchronous Online or Blended Learning, our learning solutions cover all aspects of ESG.
Experience Cambridge ESG from anywhere in the world, leverage our eco-system and create learning pathways that will transform participants and organisations.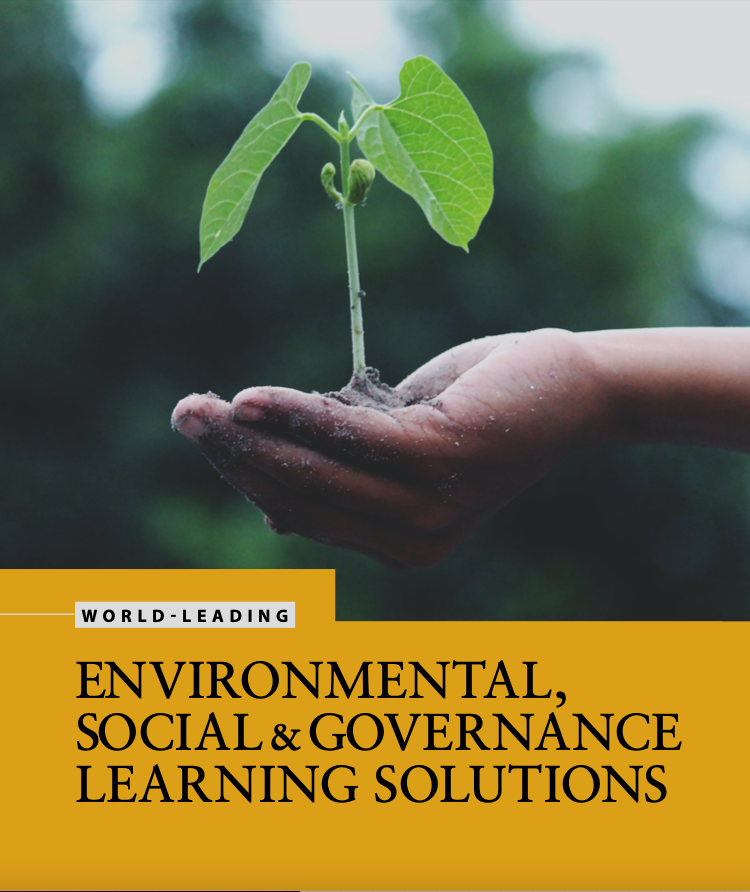 Learn more about our world-leading ESG Learning Solutions.
Designed by University of Cambridge specialists, we are perfectly positioned to provide the knowledge and expertise required to implement transformational ESG change across organisations.
Learn more about ESG, the benefits to your business and how we can help you transform for the future by downloading our brochure.